"If I fall over during my speech, someone should pick me up because I've got some things to say." –Frances McDormand, Oscars 2018
Student engagement isn't just key, it is THE key. This year was more challenging for me as I created a Spanish 2 class for students who were interested in continuing their foreign language instruction. These students knew my routines and my quick tricks to get them engaged and participating. After settling in to their first trimester as eighth graders, they began to give me a, "Show me more" attitude.
This is only my second year teaching Spanish and my first year teaching Spanish 2–I wasn't sure I had a whole lot more! To put this in context, I create a lot of games and activities on the fly. Last year I counted and catalogued about 45, and I've created some ten or fifteen more this year. So for students to be looking at me with their eager, excited "Show me the money" faces for something new, I was a bit daunted.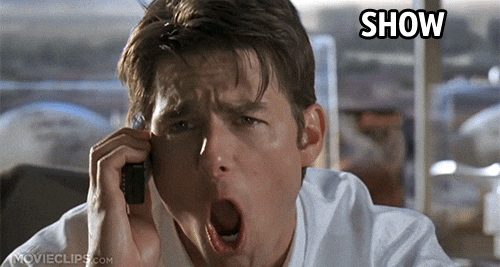 At one point, I was talking to a colleague and saying, "I just can't one-up myself every day!"
And that is true; no one can. Or at least, no one I know.
But I did figure out a new trick, one that could be endlessly recycled. It is a bit time consuming, but the shrieks of joy and surprise are completely worth it.
Customization.
We all do it, whether it's adding a banner to our Facebook page or simply putting a Snoopy silicone cover on our phone.
I began to customize stories revolving around my students by incorporating them into the pictures. (This is similar to Cut & Paste the Jedi Way but leveled up!)
I found a free app called Background Remover and downloaded it to my phone. Since the Oscars had just aired, I decided to use that as my topic. 
As a class, we first discussed (in Spanish!) what the Oscars are. Answers varied: an awards show, an event where people dress up, something to do with movies. Then I showed a couple of slides about current Oscar winners, and how I never seem to agree with the choices for Best This or That. 
I always include the topic sentence on my slide but then invite students to talk to me, to engage in conversations that stem from this. (Oh, and that's my No Me Gusta face, which the kids are well familiar with in person!)
Next, we discussed how some actors we had actually heard of had won Oscars….
…but not for movies we've actually seen and heard of. (Remember, I teach middle school!)
This was all just the warm up. Now we were going to get down to the good stuff. Students were interested, engaged, and their conversational skills were warmed up. I gave students a category, asked them to discuss it in Spanish with their partner, and then I would ask them for guesses as to who they thought the winner was.
This was an easy one, to build confidence. And the first picture, with a student's head crudely photoshopped in place of Tom Holland, brought down the house.
Students were leaning forward, talking excitedly and reminded by me to speak in Spanish. They couldn't wait to see what was next! And the slides just got better and better.
Wait time became excruciating as I gave them a measured 30 seconds to discuss the new requirements with their elbow partner and to formulate a guess. When the timer dinged, there was an immediate hushed silence. Everyone wanted to know who was up next.
And on, and on. I included EVERY SINGLE STUDENT, and it was an amazing class experience. 
Next year, I plan to put in the work of keeping a library of student faces at the beginning of the year, so I can easily insert them into pictures. Instead of, you know, doing this all the night before!
Engagement is the key, and it works like a charm.